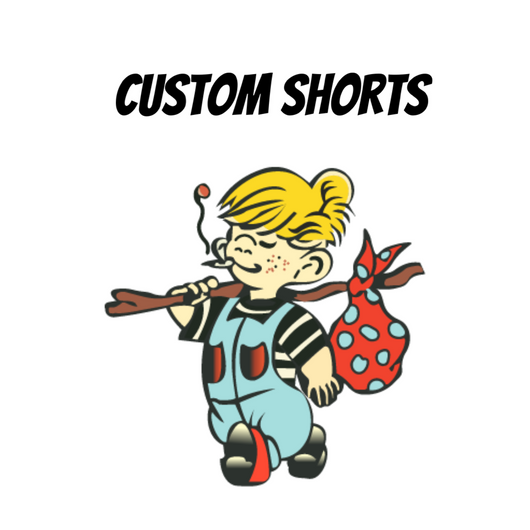 Custom Shorts
Regular price $205.00 Sale
***Please Read Everything ***
Only 5 spots available.
AVAILABLE small-2x
This is an opportunity to send me some old T-shirt's you have that maybe you stained/or shrank and to give them a new life. Must send me at least 2 shirts. If you want a graphic on the front and back of each leg you need to send me 4 shirts. If you send me two t shirts that only have graphics on the front of each shirt than only 2 out of the 4 panels (fronts/backs)of the shorts will have imagery on them. Any questions just dm me on instagram. 


HERES MY SIZES NO ALTERATIONS TO SIZE
Small- Elastic/drawstring waist fits waist 27-30 Outseam- 18 inches 
Medium- Elastic/drawstring waist fits waist 30 through 33 Outseam- 18.25 inches 
Large- Elastic/drawstring waist fits waist 33 through 36 Outseam - 18.5 inches 
XL- Elastic/drawstring waist fits 36-39 
Outseam- 19 inches
XXL- Elastic/drawstring waist fits waist 36 through 39 Outseam- 19.25 inches